CASE STUDY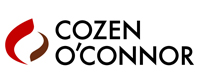 Cozen O'Connor, established in 1968 and ranked among the 100 largest law firms in the United States, delivers legal services through 21 offices across two continents with headquarters in Philadelphia, PA. The Cozen O'Connor 575 lawyers counsel clients on their most sophisticated legal matters in all areas of  corporate and regulatory law as well as litigation. Cozen O'Connor boasts an impressive roster of business clients who rely upon guidance in complex areas of business law, including mergers and acquisitions, private equity, venture capital, IPOs, corporate governance and compliance, insurance corporate and regulatory matters, securities, tax, real estate, bankruptcy, intellectual property, health law, public and project finance, employee benefits, trust and estates, energy, environmental and public utilities.
Business Challenge
Decentralized document management application across multiple data centers
Cozen O'Connor runs multiple data centers in the United States strengthening its disaster recovery solution with full redundancy and scalability. Their attorneys company- wide have a mission-critical need to access their decentralized Document Management application, migrating thousands of documents expeditiously, run voice and video over their network and email access. Cozen O'Connor requires ultra-low latency levels in order to effectively leverage an advanced document management application and in support of voice and video.
Decentralized document management application across multiple data centers
Network Challenge
Reliability and flexibility of the network for mission critical applications
The frequent need to transfer large amounts of document data requires that network bandwidth be temporarily increased to handle the volume of data during these peak periods without effecting network reliability. Optimizing costs and productivity required Cozen O'Connor to reduce the number of site servers. Due to the criticality of the applications, quick troubleshooting of network, bandwidth and application issues and their effective resolution is extremely important.
Business and Network Solution
Global Cloud Xchange has provisioned a fully-meshed VPLS network for Cozen O'Connor, effectively removing geographic limitations with high service reliability, improved speeds, and productivity gains at a lower total cost of ownership. The amazing overlap between Cozen O'Connor offices and Global Cloud Xchange's fiber footprint has ensured that many of Cozen O'Connor's locations are connected over fiber. Global Cloud Xchange's proprietary Bandwidth-On-Demand application provides Cozen O'Connor the bandwidth flexibility they require for immediate and temporary bandwidth increases for as long as they require. This allows Cozen O'Connor to smoothly control and manage the frequent increases of document transfers that are required for all law firms. The Global Cloud Xchange network provides a reliable, low latency, redundant solution for voice (Voice-Over-IP) and video through Quality of Service.
Global Cloud Xchange has remained Cozen O'Connor's primary network provider and technology partner for the past 10 years due to exemplary account management and service excellence. Global Cloud Xchange continues to provide a highly competitive, low latency, fiber solution that has allowed Cozen O'Connor to realize new productivity and efficiency from their document management application.
Global Cloud Xchange remains Cozen O'Connor's technology partner as we consider current and future growth plans. They have proven to be extremely responsive and solutions-focused in optimizing connectivity and disaster recovery across all our locations.
Terry Kufen, Director Network Operations,
Cozen O'Connor