CASE STUDY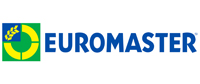 For many companies, offering a flexible and cost effective network solution to all of their sites irrespective of the country represents a major challenge since very few service providers are able to provide solutions in a large number of countries and manage them consistently. Euromaster found just such a solution from Global Cloud Xchange who have implemented a fully flexible network using multiple carriers and technologies to meet their telecommunication needs in the dozen European countries they operate in.
The Company
Euromaster was created in 1994 but its origins are further rooted in the history of tire distribution. Stemming directly from a number of specialist tire dealers in the main European countries, the company grew through a succession of mergers and more recently though franchises.
Euromaster has since become the expert in tires and specialist car maintenance in Europe. The company now operates in 17 European countries with over 2,000 integrated franchised sites and over 3,000 mobile units. The company has now become the number 1 player in tires, for both the consumer and the leasing and commercial transport markets.
The Challenges
In 2004, Euromaster decided to centralize its IT and business applications to enable the definition of shared resources and processes, improve availability and performance, and to  drive reductions in cost. The company needed a partner for its network that was able to act as a single point of contact for telecommunication services and solutions, while taking into account local conditions and preferences in the choice of underlying carrier. The partner should also have the capability to manage fixed telephony, integrate VoIP in the network, and offer a billing service aligned to cost centers.
The Solution
In the beginning, Global Cloud Xchange was chosen to implement a new sourcing strategy aimed at simplifying network management and integrating new technologies on a country by country basis, but Global Cloud Xchange rapidly became an indispensable partner supporting Euromaster in the implementation of new services that meet the technical and business requirements of the company.
The partnership, which began in 2005, has since strengthened with the network having gone through several regular restructuring projects. Today Global Cloud Xchange manages a WAN based on different technologies including Ethernet, IPSec and 3G connecting over 1,600 sites in 12 countries across Europe. The network supports critical applications (including Citrix), business applications, an Intranet and supplier Extranet. Global Cloud Xchange also manages IP telephony and LAN on at least 20% of the perimeter (with a significant extension planned  this year,) network security (firewall management and Internet breakout), remote access and fixed telephony.
In every country, Global Cloud Xchange integrates the most relevant local infrastructure that meets the requirements in terms of lead time, cost and functionality. Furthermore, every year, through the Active Consultative Process (ACP), Global Cloud Xchange reviews the entire solution to make sure it remains in line with the evolution of the market and Euromaster's business, meaning.
EUROMASTER BENEFITS YEAR-ON-YEAR FROM AN OPTIMUM SOLUTION AND THE LATEST TECHNOLOGIES.
Customer Case Study
Euromaster benefits year-on-year from an optimum solution and the latest technologies.
The IP telephony solution provided by Global Cloud Xchange has had a direct and very positive impact on the productivity and efficiency of Euromaster's centers, improving the call-into-appointment conversion rate thanks to intelligent routing and improved performance reporting. Global Cloud Xchange produces customized reporting, enabling the volume and response times of incoming calls to be tracked as well as the rate of calls rerouted towards the call center.
Furthermore, Global Cloud Xchange's Rapid Deployment service has shortened lead times and improved site availability using 3G connectivity. While with Global Cloud Xchange's Unified  SLA, Euromaster benefits from consistent and relevant SLAs regardless of the underlying carriers used in the network.
Invoicing with Global Cloud Xchange's My Invoice, brings maximum flexibility and visibility in usage and cost breakdown and with individual bills.
The Benefits
With this solution, Euromaster benefits from a service that meets its entire range of telecommunication needs:
A unique contract including the management of over 1,600 sites in 12 countries with the flexibility and the diversity of local offerings
Performance and availability controlled by strong SLAs
Optimised costs which remain in line with the market through the multi-sourcing approach
Localised invoicing
Analytical tracking and reporting on usage
Improved productivity for Euromaster service centers from the use of the IP telephony and intelligent call routing solution.
WHAT THE CUSTOMER THINKS
Global Cloud Xchange's capability to offer more than a management, a truly centralized governance while integrating local solutions and infrastructures is key in the management of our network. We can replicate in each country the corporate IT policy and taking in to account local specificities. Global Cloud Xchange integrates all in a single solution. Besides, we have only one point of contact for the solution and the services.
Pierre Jouclard, CIO Europe, Euromaster