CASE STUDY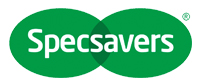 Specsavers is a British optical retail chain, operating globally, which offers optician services, along with eyeglasses, contact lenses and hearing aids.
Specsavers has grown from providing a managed hybrid network to hundreds of opticians stores in the UK & Ireland to providing a managed network, Cloud X Fusion connectivity and managed security solution to thousands of stores in the UK, Ireland, Scandinavia, Australia and New Zealand.
In our Specsavers video series, we sit down with David Guest, Specsavers' Chief Technology Officer.
Cloud computing is changing application delivery
When we were designing systems that were for our own employees to use, we were in control. Now of course the customer is the main user, or is becoming the main user, of everybody's systems.  So, that means all our systems now have to be accessible over the Internet, which is driving us much more to a Cloud-based infrastructure.
How GCX is helping Specsavers connect to the Cloud
One of the things that we talked to GCX about was connectivity to our hosted data centers, Azure and AWS. One of the solutions they provide is CLOUD X Fusion which provides us with a direct access from our network into those hosted data centers. That's been very helpful to us and is actually providing a quick reliable access into those hosted data centers.
How GCX is helping Specsavers prepare for the network of the future
I think over the last couple of years particularly we've been talking to GCX about the Cloud journey that we're on and what services they can help us with.  We've always found GCX to be responsive in terms of helping us provide solutions, particularly when we're now looking to roll a new network across the UK, for our stores…
How network criticality has changed
The biggest issue that people have, or the biggest issue I think CTO's have or CIO's have, is making sure that you got a reliable global network that can connect your end users, whether they be customers or whether they be your own staff, to the vital resource and data which is now held concentrated in global data centers.