INTERVIEW / THE DIGITAL EDGE
Founded in 2003 in Turkey, Tesla Internetwork is a technology company that helps businesses from every sector succeed in changing world and environment through innovative and performance IT and telecommunications solutions.

Over the years, Tesla Internetwork has built up strong expertise in communications, disaster recovery management, data storage, clustering and virtualization services, which it is now leveraging through in-depth training programs to the benefit of its customers. Since April this year, Tesla Internetwork has served businesses in northern Cyprus under the brand of Literula Information and Communication. It operates as an ISP and data center provider, offering Tesla Internetwork's services in northern Cyprus. Tesla Internetwork's director, Engin Demirbora, has great ambitions for the development of the region. Here he tells us how his company will help support development and growth.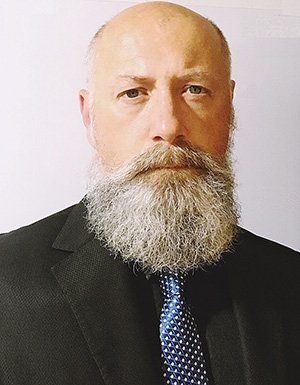 What are the main challenges that your customers are facing?
Internet infrastructure in northern Cyprus is limited and for years, users in the region have faced a recurring challenge when it comes to their Internet experience. With average download speeds as low as 1.5Mbps and 2Mbps when compared to other parts of Europe, not to mention regular service interruptions, both consumers and local businesses are limited in the extent to which they can relying on the Internet for their day to day business or development. Added to this, switchboard and infrastructure problems pose further difficulties. Long distance telephony and urban fiber optic infrastructure are extremely limited meaning Internet Service Providers in the country are forced to rely on expensive wireless antennas and high-frequency radio to reach the Internet users and organizations. These can bring about related issues for quality of service, as well as potentially having an impact on health. We decided we wanted an alternative for our customers that would offer better quality of service to support the development of businesses on the island. We know there is huge demand as Cyprus is ideally located on the Mediterranean at the crossroads of Europe and Middle-East.
So what's the solution you implemented?
To meet the initial requirements of our customers, we have implemented a high capacity 10 Gbps managed Internet access service anchored with carrier-class equipment for optimum performance and reliability, which is available to enterprises in northern Cyprus through our data center of Literula.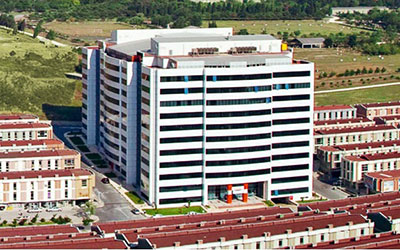 Please explain how GCX was key in providing this solution.
Tesla Internetwork continues to strive to support the growing Internet bandwidth requirements of its customers. GCX was recommended to us as a suitably reliable partner for the provision of high bandwidth Internet. GCX combines the ability to provide broad international coverage for network solutions – with 67,000 kms of submarine cables – and the capacity to offer the most relevant technical and commercial solutions.

Our solution includes a managed high-performance router on our premises and communication links to provide connectivity to the Internet. And as part of this turnkey solution, GCX offers us project management, network monitoring, proactivity, strong SLAs and on-site maintenance customized to our requirements.

GCX owns the world's largest private subsea cable network, spanning more than 67,000 route kms, which consists of five cable systems, spanning the globe and linking up established markets in Europe and North America, to the Middle East and Asia. GCX's network directly connects the USA, UK, France, Germany and of course Cyprus, with all countries in the Gulf region, and key Asian markets like India, Singapore, Hong Kong and Japan. In fact, GCX's HAWK express subsea cable connects Marseille to Alexandria with a capacity of 20Tbps and lands in Cyprus, which is key for the development of the region and offers capacity for our future developments.

Furthermore, the relationship we developed with GCX through the project was very supportive and their technical team understood our exact needs. We knew we would not only have the solution we needed now, but also that we contracted with a reliable and flexible partner with a potential for further connectivity projects.
...the relationship we developed with GCX through the project was very supportive and their technical team understood our exact needs.
Engin Demirbora
What the immediate and future benefits that you see with this solution?
As part of the managed Internet access solution, GCX will provide a tailored service to meet our requirements in terms of how we support our customers. We will also benefit from the vast reach of the GCX global network with its "on-net" ecosystem of Internet users in India and South East Asia where economies are growing at some of the fastest rates worldwide and Internet consumption is exploding. This is a great advantage for any company looking at Cyprus as a key hub location for a data center. What's more, through CLOUD X Fusion, GCX also offers direct connectivity to a vast ecosystem of Cloud providers including AWS, Microsoft Azure and Alibaba Cloud, which we see as a great advantage for our customers.
What are the future projects?
Tesla Internetwork and GCX have already started to collaborate on new projects to anticipate the requirements in terms of bandwidth in the region, thus, further supporting its economic development. We'll keep you posted!
RECENT ARTICLES FROM THE DIGITAL EDGE